NEVER SAY "SAY AGAIN" AGAIN
Stratus Horizon Pro is an iOS app that delivers firmware updates to Stratus receivers, displays backup AHRS, and offers ATC Radio Transcription and Playback when paired with a Stratus Audio Cable. Stratus Horizon Pro is available in day mode, night mode, and HUD mode.
ATC Radio Transcription is now available with a subscription! Download a free 30-day trial. 

Backup Glass Cockpit on your iPad

Stratus Horizon Pro displays a complete Attitude Heading Reference System (AHRS) for supplemental attitude information in your cockpit. Driven by a Stratus receiver, the AHRS feature will display a super responsive pitch and bank instrument on your iPad. It aligns itself automatically, so you can just turn it on and fly. This provides an excellent backup for emergency situations.
Radio Transcription & Playback
Plug in a Stratus Audio Cable to capture ATC communications for easy one-touch playback. Similar to how "visual voicemail" works, the ATC communications will be converted into text,
providing a visual assist for referencing previous audio clips for playback.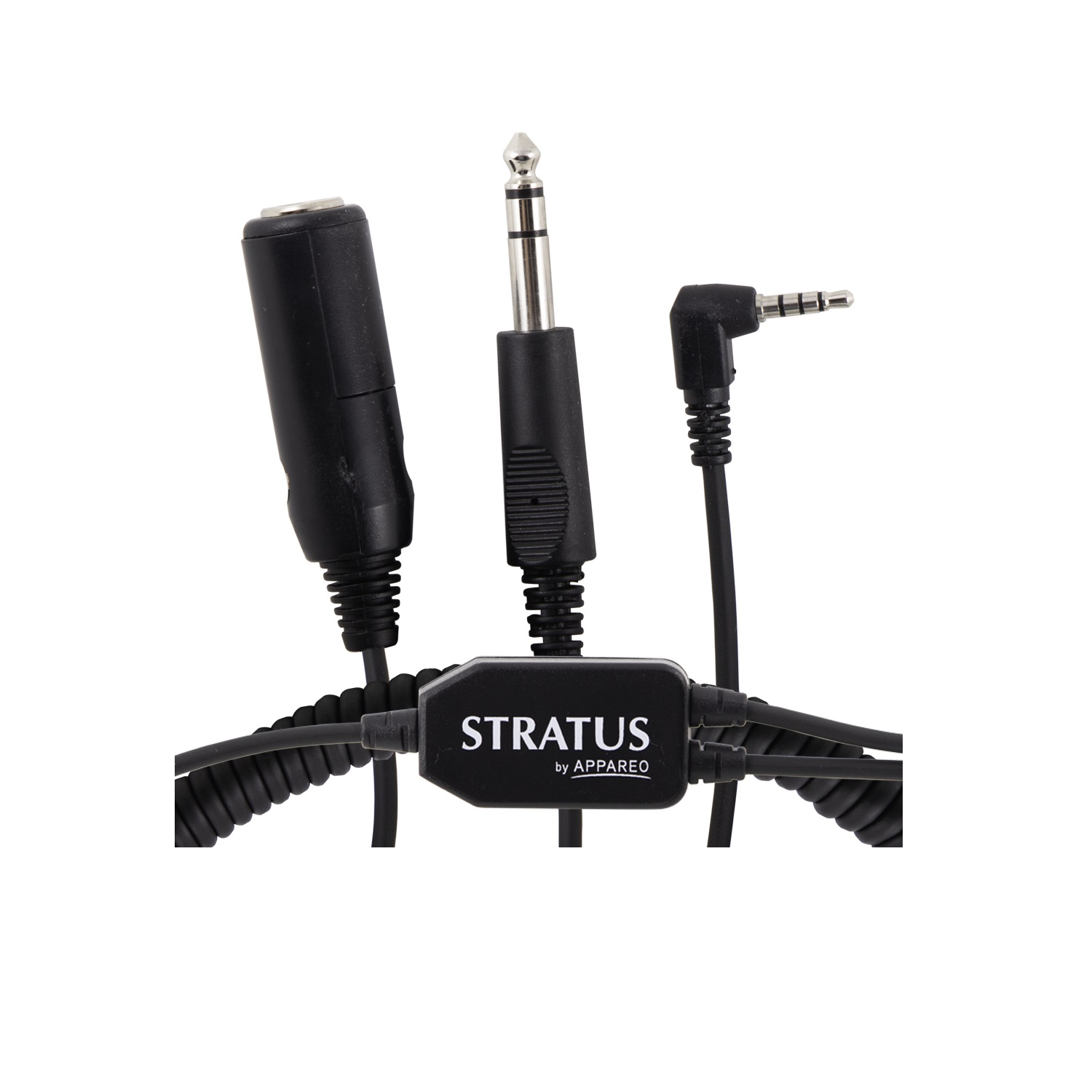 STRATUS AUDIO CABLE
A Stratus Audio Cable ($50) is required to enable the Radio Playback and Radio Transcription features. The audio cable connects to your headset, iPad, and panel.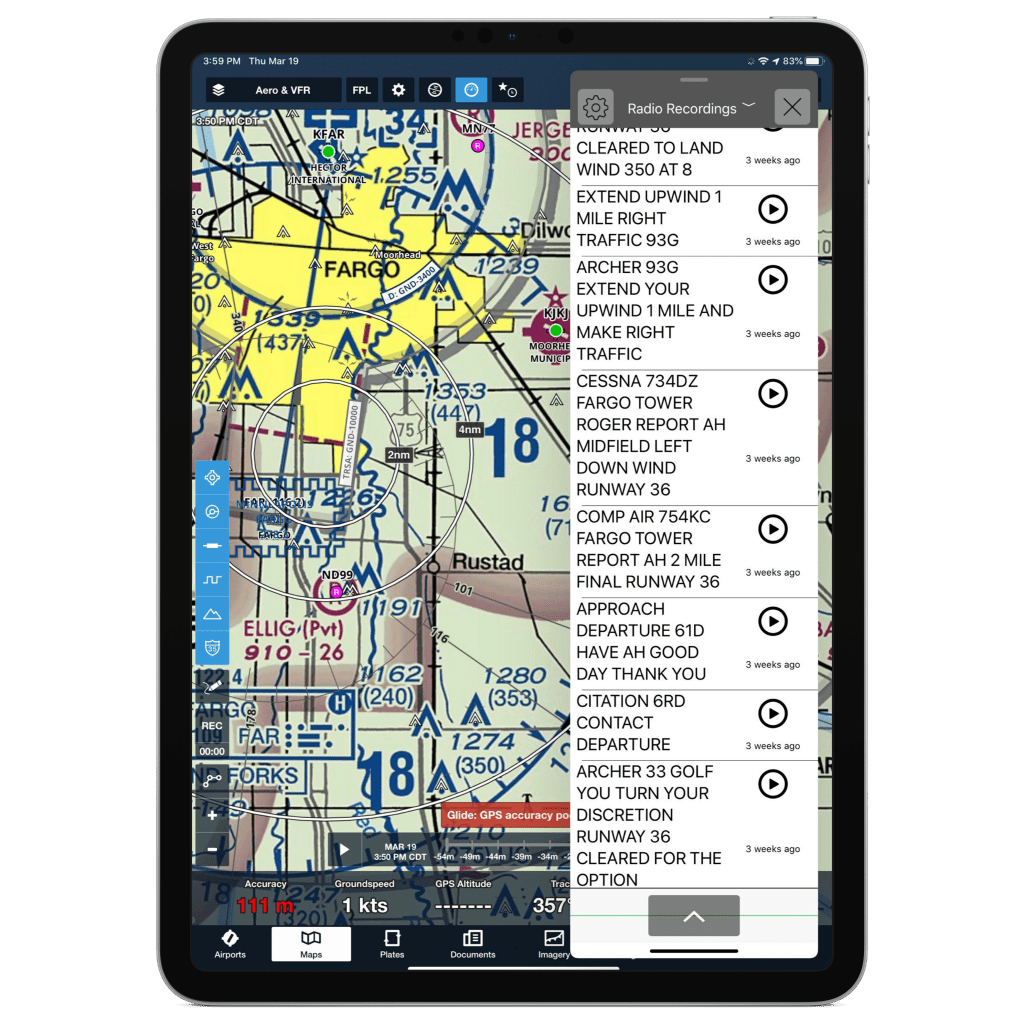 APP MULTITASKING
Use Stratus Horizon Pro alongside your favorite EFB to get ATC radio transcription and playback.
See Stratus Horizon Pro in action, check out our Prop Talk videos!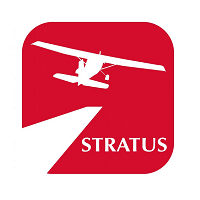 FREE FEATURES
A subscription is required to get ATC Radio Transcription. You can enjoy the following free features in Stratus Horizon Pro, at no cost:
Display backup attitude (AHRS) from a Stratus Receiver
Manually recalibrate AHRS
Access Stratus receiver settings and update your Stratus receiver (battery life, firmware version)
ATC Radio Playback (no on-screen text, audio clips only) (a Stratus audio cable is required)
Compatibility
Stratus Horizon Pro connects to a Stratus receiver using a WiFi signal, and requires a Stratus Audio Cable to enable the Radio Playback and Radio Transcription features. The cable connects the iPhone/iPad to your headset and radio.
Please refer to the information below regarding iOS device compatibility, and if you have a question about compatibility with your aircraft, our support team is happy to help. Stratus Horizon Pro is only available in the U.S. and Canada.
iOS Version
The most recent version of Stratus Horizon Pro (2.6.1) works with iOS 11.4 or newer.
Devices
Stratus Horizon Pro does not support the following:
iPad 3 and older
iPad mini 3 and older
iPhone 5S and older
iPad Air 1 (transcriptions will not work, only audio playback)
iPod Touch 4 and older
Note: The latest iPad Pro (with a Type C connector) is not compatible with the Stratus Audio Cable, and will require a USB Type C to 3.5mm Aux Headphone Jack Adapter. There are three options available for purchase on Amazon in the $10-$15 range: Tranesca, ACCGUYS, and Chilison.
Note: ATC Radio Transcription & Playback feature does not work on the following devices:

Stratus Horizon Pro can be viewed in day mode, night mode, or via heads-up display. No cellular service or internet connection is required to operate the app. Available only for iOS devices.