SAFE, SIMPLE SITUATIONAL AWARENESS
Stratus 3 is the simple-to-use, portable wireless receiver that provides subscription-free weather, GPS information, backup attitude, and ADS-B traffic – integrated with your favorite flight app. Stratus 3 is also designed with an Open ADS-B Mode to work with a variety of popular apps – both iOS and Android based. View the list of COMPATIBLE APPS.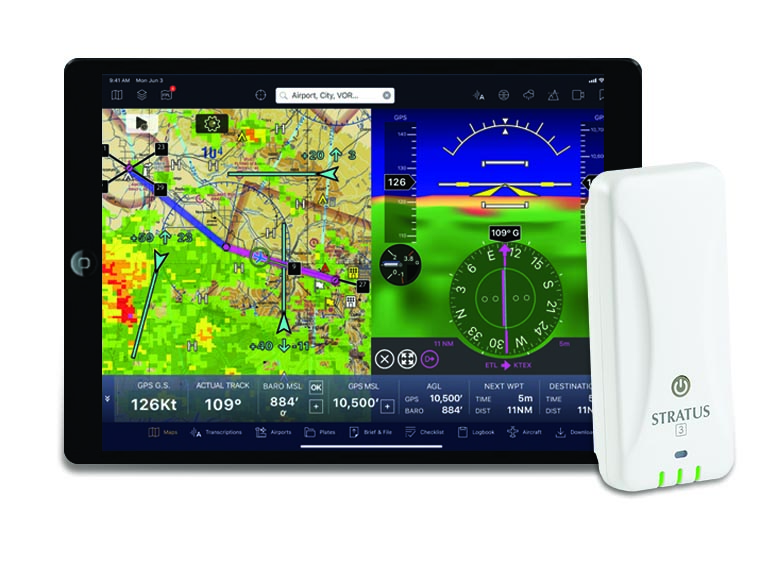 FEATURES:
Subscription-free weather
WAAS GPS
Dual-band ADS-B traffic
Backup attitude (AHRS)
Pressure altitude sensor
Smart Wi-Fi
Auto shut-off
8-hour battery life

HOW STRATUS 3 IS DIFFERENT THAN 2S:
Open ADS-B – works with other apps using industry standard protocol (GDL 90).

Smart Wi-Fi – use your iPad's LTE connection while connected to Stratus.

Auto shut-off – Stratus automatically turns off after your flight, saving battery life.

Improved Wi-Fi security – hide network ID or add a password.
Subscription-Free In-Flight Weather
View in-flight weather on your iPad, including NEXRAD radar, METARs, TAFs, TFRs, AIRMETs, SIGMETs, NOTAMs and more. And still no subscription fees—ever.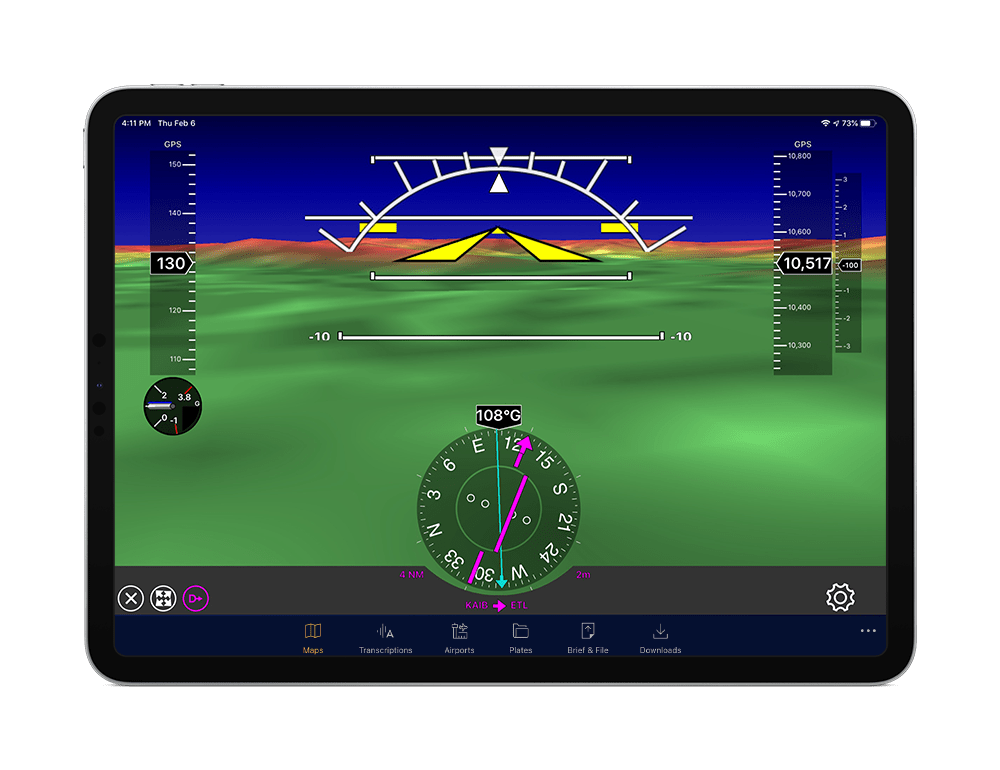 Built-in AHRS
Stratus 3 includes a complete Attitude Heading Reference System (AHRS) for supplemental attitude information in the cockpit. It aligns itself automatically, so you can just turn it on and fly. Pilots who use synthetic vision will experience a visually stunning and high-performance hazard awareness capability.
Note: AHRS data provided by Stratus should be used for supplemental purposes only. Stratus is not certified for IFR operations.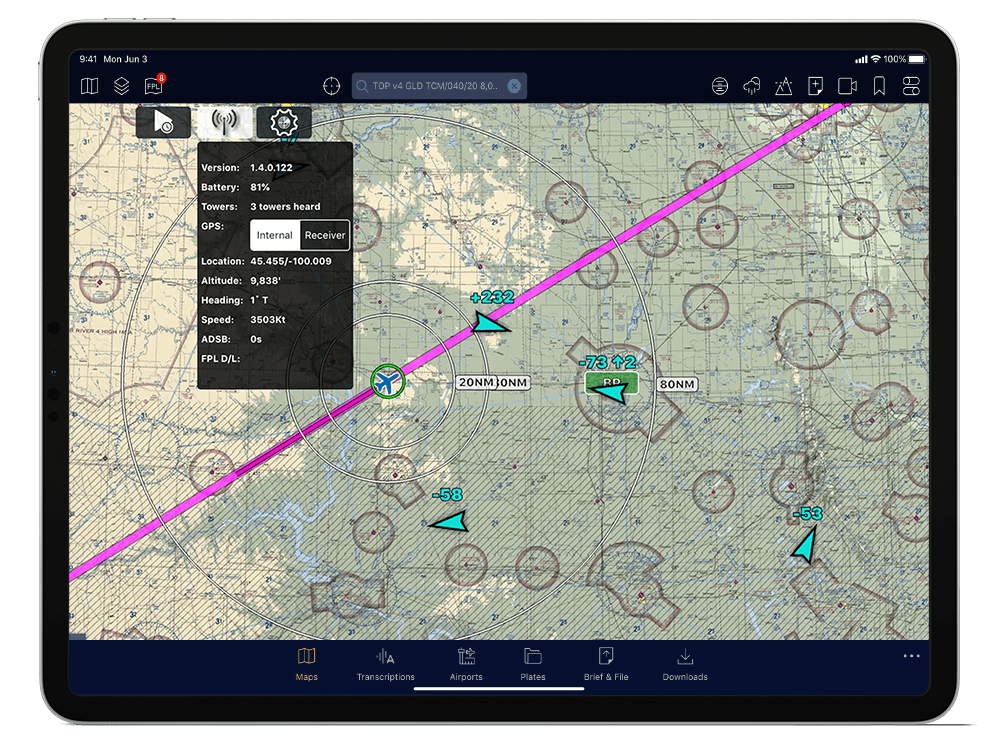 Dual-band ADS-B Traffic
Stratus 3 includes a dual-band (978 MHz and 1090 MHz) ADS-B receiver and displays traffic information right in your flight app. See your aircraft's relative altitude, climb/descent rate, and projected track.
Support and FAQs
For FAQs, warranty, product dimensions, firmware, and additional information, view our support page.
Check out our Prop Talk Videos for some tips about flying with Stratus!
Included Accessories
Stratus 3 comes with charging cable and 110V wall plug; charging cable works with all 2.0 amp cigarette lighter plugs as well. Also includes a gel dash mount and Stratus Pilot's Guide.